Life in Tainan
The founder of Klin Foods (aka Klin), Mr. Liu Senior, opened the store in 1952 after returning from military service with the Japanese Army in the South Pacific during World War II. At the time, he was selling homemade pastries and groceries.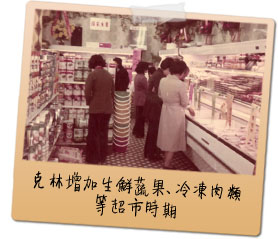 White toasts were considered to be a luxurious item and people could only afford to buy slices at a time. Klin offered delivery service for the customers to enjoy fresh slices of toast. The service was so popular that even the American military stationed in Tainan started demanding it. So much so, in fact, that Klin began delivering some household shopping items to the American military families. Mr. Liu Sr started receiving American goods in return. In post-war Taiwan, these rare commodities set Klin out to be the only store in Tainan to sell imported goods
Taiwanese Toast with Japanese Twist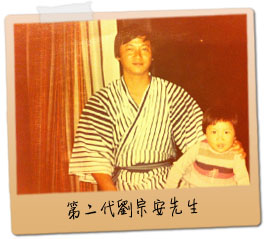 Klin store moved to the current location in 1963. Taking his business seriously, Mr. Liu Sr hired a professor from the prestigious 日本麵包研究所 for a month to advise him on the art of bread making. The product was so successful that Klin had three dozen workers making toast night and day to meet the demand.
The second generation owner, Mr. Liu Zhong-an, became the store manager in 1975 and emphasized grocery sales. Mr. Liu corporatized Klin and successfully transitioned Klin from a pastry shop into a mini supermarket. In the 80's, the Taiwanese government lifted the ban on foreign goods and stores popped up with imported merchandise. Mr. Liu saw the change and decided to focus on Japanese imported goods and specialized Western ingredients.
Other than the store transformation, Mr. Liu also renamed the "Klin" to be the "Klin Tai-bao", which turned into the most "Taiwanese" souvenir one could get their hands on in Tainan".
This is how this long-standing food store next to the Tainan Confucian Temple is still faithfully serving customers young and old, foreign and local til this day. If you want to learn about the history of Tainan, Klin should be one of the top stops on your list.